How to use our Defining Body Cream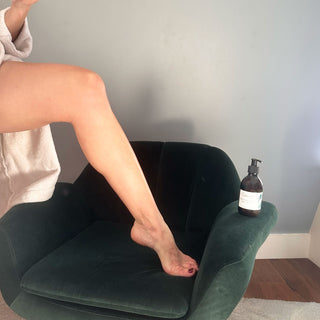 Step 1
Clean the skin and pat try with a towel, ready to apply the Defining Body Cream.
Step 2
Apply a generous amount on clean and dry skin.
Step 3
Massage into the skin until fully absorbed.
Step 4
Relax, knowing that you've just done good for your skin.
Our key Ingredients
Spa-quality treatment, powered by minerals from the Dead Sea
Dead Sea Water
A skin soothing and reparative water that helps support hydration and cellular health and is naturally abundant with essential minerals.
Ginger Root Extracts
A natural extract derived from ginger root, known for its antioxidant, anti-inflammatory, and skin-soothing properties. Helps to improve skin tone and protect against environmental stressors.
Vitamin E
A natural form of vitamin E, often used in skincare and haircare products for its antioxidant, moisturising, and protective properties. Helps to neutralise free radicals and prevent signs of ageing.
The Dead Sea
The Dead Sea sits at the lowest point on earth and is more concentrated in salt than any other sea in the world, making it deeply enriched with an array of rejuvenating minerals